Use Bio Writing Samples to Help You Write Your Bio
The bio has become a necessity for many professionals in a wide variety of industries. It is used on corporate websites, for job applications, freelancers' profiles and numerous other places. Writing a bio is difficult for the vast majority of those who need one. One thing that can help you with the task is reading different biography samples. By reviewing several short bio samples, you can see which elements and overall structure you like and use them in your own bio.
When it comes to writing your own bio, reading a professional biography example can do you the world of good because you can get ideas on what to write and how to structure your own biography. In case you are looking for a good biography example, you should see what our bio writers have written.
Professional Biography Example: Look and Learn
If you look at any professionally-written sample of biography, you can see that it's a well-structured piece of writing. Documenting somebody's life may not be as simple as it seems. But nothing is too complicated as long as you have a plan to follow. So, in order to create a decent bio, you need to follow some simple steps:
Do your research. Before actually sitting down and writing, make sure that you are completely, 100% sure that you know what a biography is, what it should cover and how it should be structured.
Create an outline. As you may already know, a biography can be of various types: chronological, flashbacks-based, main events/accomplishments-based, etc. Choose one type and follow it. If it is a chronological biography, it would be a good idea to create a table with all important dates and short descriptions of events that happened at that time. It will help you to orientate the reader in one's life.
Tell a story. A biography should sound like a narrative, the writing has to flow nicely and smoothly go from one part to another one. No abrupt sentences or unfinished thoughts. Make your readers feel like they have known the subject their whole lives.
Write more than one draft. I know, this might sound like a waste of time. But believe me, the more times you read what you've written, the more mistakes and little inconsistencies you find. Writing a few drafts can help you minimize mistakes and polish the story.
Let someone else read it. If you don't have an editor or a teacher, a friend will do. You need that other opinion as we're all a bit biased when it comes to our own writing, right? A different point of you will definitely open your eyes to some of the flaws you might have in the biography.
Final proofreading. Probably the most important part. It is your last chance to fix all the little issues with writing and finalize the work.
Bio Writing Samples for Review
Here are three bio writing samples that will provide you with the ideas on how to structure a bio and the type of information to include:
Executive Bio Sample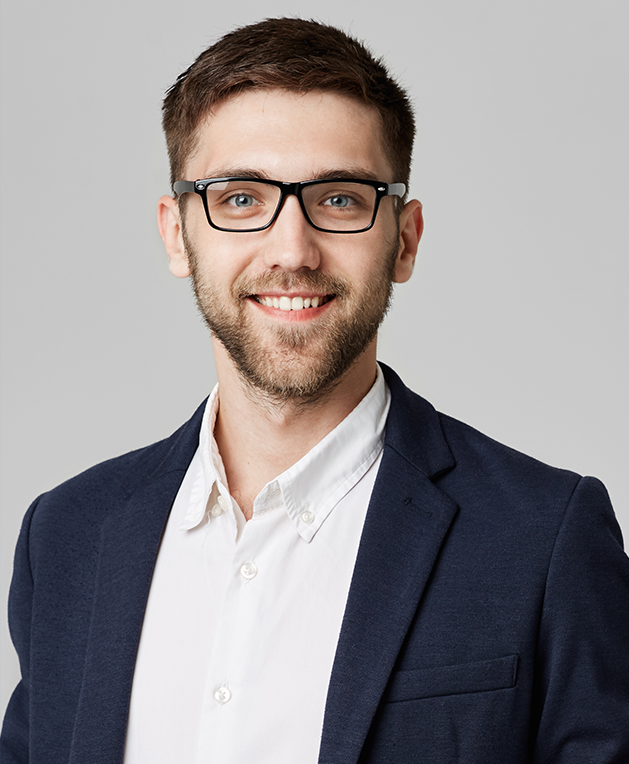 Robert Jones is Chief Marketing Officer at ABC Technologies, with responsibility for marketing programs, brand management, and corporate sponsorships. Before joining ABC Technologies, he worked at several companies building his skills in strategic business development and marketing. Prior to that Robert served as an officer in the U.S. Navy for six years. During his 3 years as marketing director for Acme Inc, he initiated several programs that resulted in an annual average 27 percent increase in sales. Creativity, drive and leadership are Roberts's greatest strengths. He thrives on all kinds of challenges, especially those that expand the company's reach. His most recent project involved breaking into the Southeast Asian Market through a strategic partnership with SEA International, bringing ABC Technologies core services into a rapidly expanding market ahead of its competitors. This resulted in annual revenue of $27 million.
In 2001 Robert was recognized with the Outstanding Business Person of the Year Award by the National Marketing Association for outstanding achievements in the field. Other honors include being named one of the Phoenix Business Journals Top Young Achievers. Robert is a frequent and highly rated speaker on industry-related topics. He has also had numerous papers published in industry journals.
Robert has served on the board of directors of the National Technology Marketing Association and is a member of the advisory board of the Emerging Media Forum. He has also done volunteer work for several charities including the United Way and Habitat for the Homeless among others.
Robert holds a bachelors degree from UCLA and an MBA from Harvard. He lives in Phoenix with his wife, their two children and two dogs. In his free time, Robert likes to hang-glide and is a member of a local skydiving group.
Example of Bio for Career Coach and Resume Writer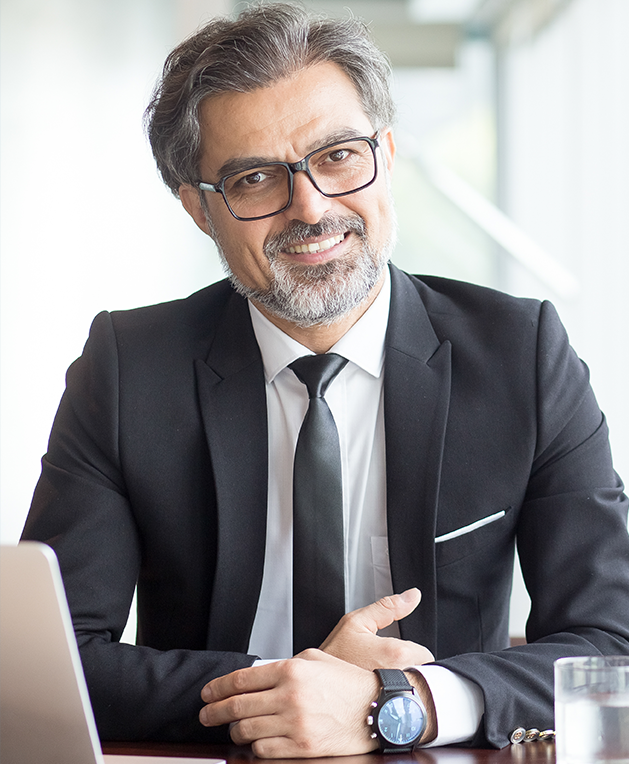 John Doe is Founder and President of Job Changers, a one-person business where he creates resumes, cover letters, bios, LinkedIn profiles and other employment-related documents for his clients. Career coaching and recommendations for how to follow up on the resume are also part of the service John offers, and he can often connect clients to recruiters in their industry. John's clients come from numerous different professions and industries, in the US and Canada, and provide him with interesting work he enjoys. After graduating from the University of Texas with a bachelors degree John set off into the corporate world where he landed a position with the HR department of a large retailer. Three companies and 14 years later John headed up the HR department of a large technical company where he was well compensated but a little bored. He found that he actually had enjoyed his work more when working directly with people one on one and helping them with their problems. After much thought, John retired from the corporate world to start Job Changers.
Initially planning to focus only on documents like resumes, John's natural affinity for working with people and advising them on their careers led to his including career coaching along with his other services and he has been happily helping people through Job Changers since 2008.
When he isn't writing resumes or bios John donates much of his free time to several local Dallas charities conducting free seminars on the various aspects of job hunting for the unemployed. John lives in a Dallas suburb with his wife and two children. He enjoys his leisure time by indulging a fascination with electric trains and has an elaborate setup which he tinkers with while wearing an engineer's cap. If you need help with a resume or want to talk trains contact him at the email below.
Marketing Bio Example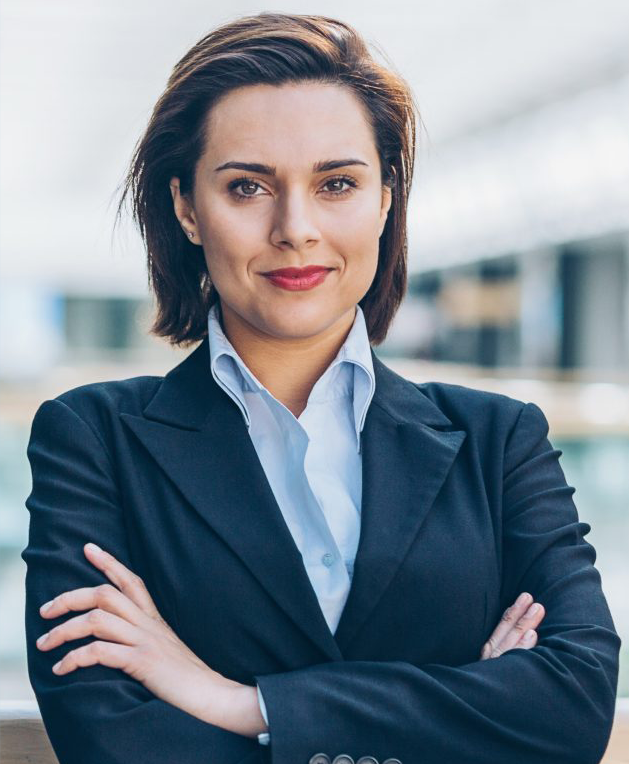 Jane Doe is vice president of marketing and sales for Sleep Well Hotels. She directs all marketing and sales strategies, overseeing the growing hotel chains loyalty program, consumer and field marketing activities, advertising, public relations and e-commerce. Since joining Sleep Well in 2008, Doe has implemented a number of measures to increase market share and expand Sleep Wells brand recognition. Changes she initiated in the company's loyalty program increased its membership by 1 million leading to a significant increase in its revenue contribution percentage to hotels.
Under Doe's guidance, Sleep Well has increased investments in its sales programs which has increased revenue by over 50 percent. She has also overseen the launch of several mobile initiatives including the Smartphone reservation application. Her marketing programs have been a large factor in Sleep Wells growth and transformation from a regional to a national hotel chain.
She has been honored with a number of awards including Americas Highway Motel Associations Best Economy Motel Marketing Award (BEMMA) three years in a row. Doe's Motels For Motorists program garnered her an unprecedented fourth BEMMA in 2013. Doe has had a number of articles published in industry related magazines and has been a featured speaker at the Americas Highway Motel Association's annual convention in Memphis.
Before joining Sleep Well, Doe held marketing positions with a number of smaller hotel chains gaining experience. Every hotel chain she has been with increased revenue during her tenure there. Doe began her hospitality career in Florida with Park and Sleep Trailer Parks after graduating with a Masters of Fine Arts degree in Renaissance Literature from East Mississippi State University.
Doe currently resides in Memphis, Tennessee with her husband. She is a regular visitor at Graceland and has an extensive collection of Elvis bobble-head dolls.
If you are having difficulty writing your bio, our company offers a service that can assist you.
Tips for Creating a Killer Biography
Do your research. This doesn't mean reading the Wikipedia page on a particular person. Extend your research areas – collect articles, videos, photos that can give you a more detailed look at the life of that person. Find some interesting facts about them, like her/his weird habits or the name of the pet they have/had. Don't concentrate only on raw facts and numbers.
Conduct interviews. Ask for help of the people who are in close relationships with your "subject". If you're able to interview the person you're writing about, that's perfect. But don't be too nosey.
Visit places that were of a great significance. This will help to understand the person better, dive into the atmosphere of their life and see what they saw, when they were growing up, for example.
Find the inspiration. Literally. Find out what influenced the person, what interests they had during childhood, who or what affected their decision to do what they are known for.
Tell a story. Turn your research into a narrative. You know, the kind of narrative documentaries have. Slowly open the door to a person's life and guide your reader through the same way you "hero" went.
Expert Piece of Advice
Mary McVicker from The Writer also has quite a few things to say about writing a biography about someone. Here are a few tips from her:
Before you dive into the writing process, ask yourself "What interests me about this person?". Find out if there's enough information on the subject to actually write about it. Are there any other biographies written about this person? How is yours going to be different?
Don't forget that you're not writing a chronological report. If the person's life is interesting enough, there's a good story involved. Your job is to tell that story.
If you're struggling to understand the subject matter, pretend like you're having a tea with the person you're writing about (if you can actually do this in real life – go for it!). Create a list of questions you'd like to ask and why. Chances are the reader will have the same questions they'd like to be answered.
Another Point of View
Here's what Mr. Sebag Montefiore the author of "Young Stalin" advises you:
You need to be genuinely passionate about the subject. By the time you finish the biography, you'll feel like you've known that person your whole life and he/she is your best friend. Be prepared to get to know your subjects so well that they enter your subconscious.
Don't let the fact that the subject has been written about before scare you off. Truly great historical figures deserve to be written about over and over again. Try to focus on the side of subject's life that wasn't that deeply researched or highlighted.
Try to find sources that have been overlooked. This might be a tough one if the subject is very famous. It also means, however, that there's more to explore and discover.
Be prepared to go on a long and lonely journey. In order to create a proper biography, you're gonna have to spend a lot of time. Like, a lot of time. You start out with questions and you want to lay out what you find to influence how your historical figure is regarded in the future.
Best Example of Biography
If you are looking for quality biography samples we have the best there is. Our writers can provide you with their writing samples so you can get an idea on what approach to use for your own biography. You can also place an order to order professional biography help if you like. We guarantee that your bio will stand out.
The best place for you to find high-quality samples of bios is with us. You can see on our website different samples that you can view for free because we want to be able to help you anyway. If you feel like your bio needs more work, we are more than happy to take a look at it for you. Feel free to contact us if you need a professional biography example written by our bio writers.
Our Professional Bio Writing Service
We offer bio writing and editing services for all types of bios. Our professional writers specialize in bio writing and are both skilled and experienced. The bio they write for you will be original and tailored to fit your specific requirements. Some of the advantages of using our service include:
Direct contact with the writer working on your bio
Budget-friendly rates that are easy to afford
Quality guarantees for every product we write
Customer support at any time, you can access us 24/7
Help with 

making personal website
Get the best example of biography from us and start writing like a pro!